We at OpenSource Connections started 'Haystack - The Search Relevance Conference' back in 2018. In his keynote, "The keystone", our then CTO, Doug Turnbull, laid out the importance of a search relevance community that is based on the principles of openness and knowledge sharing. Five years on, the world of search has changed considerably: the community has grown more than we could ever imagine and search relevance has become foundational for many search teams. On the other hand, we realize that a good search means a lot more than good search relevance and AI provides us with new opportunities that we as a community are only beginning to understand. In his keynote talk, René will reflect on the role of our community in understanding and implementing good search today.
Download the Slides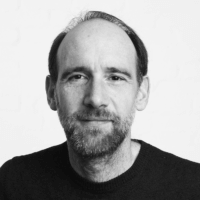 René Kriegler
OpenSource Connections
René has worked in search for almost 16 years, including on projects for some of the top 10 German e-commerce sites. He is co-founder and co-organiser of MICES (Mix-Camp E-commerce Search), an event that brings together the e-commerce search community each year. He created and maintains the Querqy open source library for query rewriting. René is co-initiator of the Chorus project – an open source software stack that combines Querqy with other powerful tools to build e-commerce search and to measure and improve search quality. He works as Director E-commerce at OpenSource Connections.