View the Slides View the Video
The New York Times has had search for a long time but 2018 was the year in which the company engaged with relevance in a deep way. The aim of this talk is to share what we've learned as we've increased our search sophistication and some of the challenges we still face.
Some of the techniques we've adopted in this past year include offline metrics testing, reflective testing, and user engagement metrics. We now have a process in place to quickly get mappings changes out to production. As a team we now also have a vocabulary for talking about relevance and can use it to discuss trade-offs and goals in conjunction with our metrics.
We hope this talk is of use to those who've put off working on search relevance due to fear, uncertainty, or ambivalence. We will talk about how we went from working on everything but search relevance to finally pulling back the curtain on the search system. We hope what we've learned can help others get started.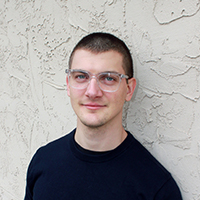 Jeremiah Via
The New York Times
Jeremiah Via is a senior software engineer at The New York Times where he works on search relevance and dependent infrastructure. Jeremiah is currently traveling full-time while working in pursuit of excellent rock climbing.